Coaching and Information Field Analysis
A Better Life for You and for Others
Coaching is Help for Self-Help!
The solutions to your questions, problems, and tasks in life are mostly within yourself. Often you just need a little support and help to recognize these solutions and information, to bring them to light, and to use them.
What the Coaching Module can do for you
The coaching modules are designed to support you in your development and in overcoming many challenges in your life. To give you clarity and new perspectives for your life.
What Healy Coaching can Do for You
Coaching can effectively help you to get things moving when you are stuck and to recognize blind spots in your reality – aspects of your personality of which you are not aware but that continually block you. Only when you see clearly can you make decisions and initiate much needed changes.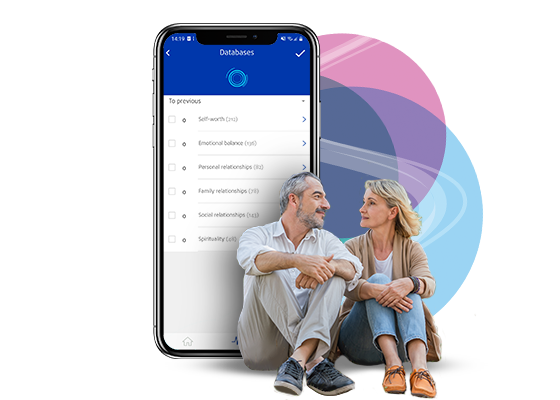 Use the Personal Coach Module to quickly and easily coach yourself – of course, you can also use it to help other people improve their lives according to their wants and needs. 
The module enables you to analyze your inner processes and relationships with other people.
Extend your personal development in the areas of family relationships, personal relationships, self-worth, emotional balance, social relationships, and spirituality.
The Success Coach Module contains all six areas of the Personal Coach Module and goes one step further: It covers application areas that are particularly relevant to work life. It gives you the tools to practice holistic coaching with others. It supports the optimal alignment of personal success potentials in the areas of career, finances, potentials, goals, self-worth, emotional balance, personal relationships, family, social relationships, and spirituality.
The Healy Success Coach Module is also suitable for professional coaching.*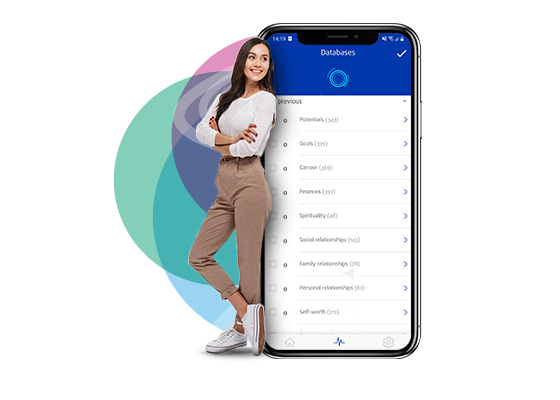 Healy technology is based on the work in the Information Field by the German researcher Marcus Schmieke, drawing on the findings of such scientists as David Bohm and Anton Zeilinger: All our mental and emotional issues are stored in a global Information Field from which they can be retrieved. Your Healy uses the principle of quantum entanglement to communicate with the Information Field and identifies the issues that are important to you at any given time – with the goal of harmonizing them.
Healy Coaching in a Nutshell
With the Healy coaching modules you can develop yourself easily and effectively in all important areas of life – and you can use them  to support other people in their personal development.
* This coaching module is for personal, family and other non-professional uses, and for uses by professionals in accordance with their scope of practice. Everyone using these programs should be advised that the information they contain should not be solely relied on to make legal, financial, employment, health or personal relationship decisions.
Notices:
Science does not recognize the existence of Information Fields and their relevance due to lack of scientific evidence. The terms used in the databases and modules are intended to exert a positive mental influence comparable to affirmations, positive thinking, or auto-suggestion, are designed to help users and clients visualize their clear personal goals, and are to be understood as a reference book similar to an encyclopedia. They do not constitute statements concerning effects.
While Healy World endeavors to keep the information contained in these pages current, no warranty or guarantee concerning the accuracy, suitability or timeliness of information is made. Healy World is not responsible for any loss or damage resulting from the use of the information provided on these pages. All information is presented on an "as is" basis and responsibility for its interpretation and use lies solely with the user.
Healy World does not endorse nor have responsibility for the content of any other websites linked to or from this website.
Healy World, with the advice of its medical advisory board, allows its Members to only make claims that are contained in company materials meant for public distribution. Please contact the company concerning any claims about which you have questions.